Step Above Dance 
Establishd in 1999, Step Above Dance is committed to teaching proper technique and the healthy training of young dancers, high quality teaching with highly qualified and trained teachers, and providing a welcoming, comfortable environment for parents, dancers, and their families. Our 8000 square foot air-conditioned location features 5 dance studios, parent viewing windows, and two parent waiting areas, one with live video feed from each of our 5 studios.  Current staff include:
Jacqueline Reichenbach, Kristine Adams Cowan, Nicole Bachellier, Abi Benincasa, Tara Didow, Kasandra Eagleden, Danielle Garbacz, Megan Kuhn, Kate Pfingstgraef, Taylor Nethery, Michelle Sauve and Kristen Tschirhart.
Step Above offers instruction in ballet (3+), jazz (3+), acro (4+), tap (4+), hip hop (6+), musical theatre (7+), and lyrical (Level 4+). Step Above's teachers are qualified with the Royal Academy of Dance International ballet Syllabus.  Our students learn the same syllabi as other dancers around the world, and are prepared for the spring exam tour.  Please follow the link to receive more information regarding the ballet training program set forth by the Royal Academy of Dance.
Birthdays
Birthday parties run for 2 hours. They consist of 1 hour and 15 minutes of dancing and 45 minutes for food, cake, and the opening of gifts.
Best Dance Studio
Step Above was voted St. Thomas's best dance studio of 2019 from the MyFM Spirit Awards!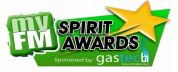 Dance Registration
Check out our Summer mini sessions and camps! No registration fees necessary. Fall registration opens in June!
Step Above Dance Newsletter
Step Above Blog
Danielle Garbacz
Is your child interested in taking one of our preschool classes this fall? Head on over to our Facebook page for an FAQ video answering all of your questions! https://www.facebook.com/St.ThomasDance/
Danielle Garbacz
We are now accepting online auditions for our competitive and pre-competitive teams! Contact us for more information.